PROCESS/SHELVED


LIKE HORSES STANDING IN THE RAIN
2022 (*Script/Pictures 2011-2013), HD, 16', 5.1, COLOR, 16:9
Es ist Weihnachten. Die Bahnhöfe sind geschmückt, die Zeiten festlich...
Ein Film über Heimat, Tradition, Resignation – alltäglicher Wahnsinn in News&Feeds aufgetischt als Selbstverständlichkeit. Wie lange bleibt einem, bis man sich selbst nicht nur für deviant, sondern auch krank hält?
A Romantic Conceptualism Christmal Diary
"Es käme darauf an, sich selbst wieder ernst zu nehmen und Gleichgesinnte zu finden, weil man eine andere Sprache nicht allein sprechen kann. Andernfalls sei es nur eine Frage der Zeit, bis man sich selbst für krank und abnorm halten würde. Es sei alles so offensichtlich."
"I wish for people to realise their Happiness"
(Esprit Christmas Campaign, 2011)
"Happiness was never important. The problem is that we don't know what we really want. What makes us happy is not to get what we want. But to dream about it. Happiness is for opportunists. So I think that the only life of deep satisfaction is a life of eternal struggle, especially struggle with oneself. If you want to remain happy, just remain stupid. Authentic masters are never happy; happiness is a category of slaves."
(Slavoj Žižek)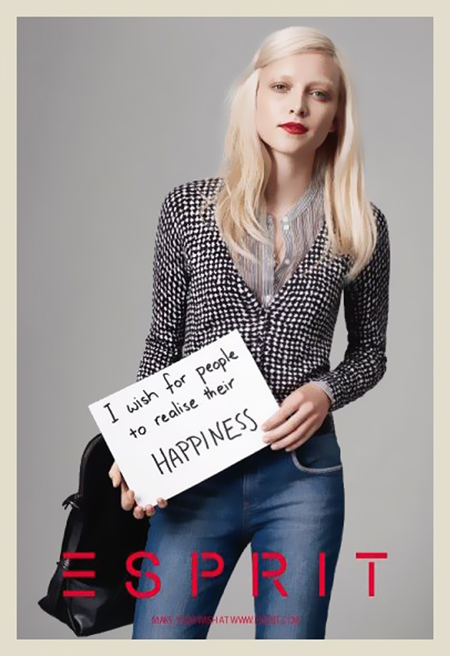 THE FLICKER 3D
(*2012), HD, ANAGLYPH S3D, 30', STEREO, BW, 4:3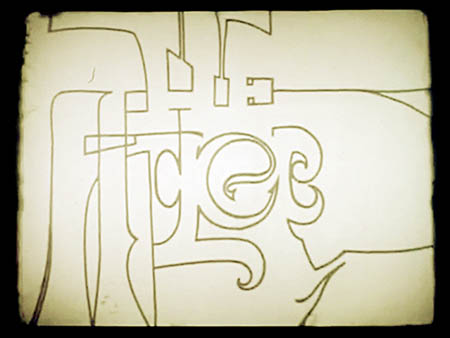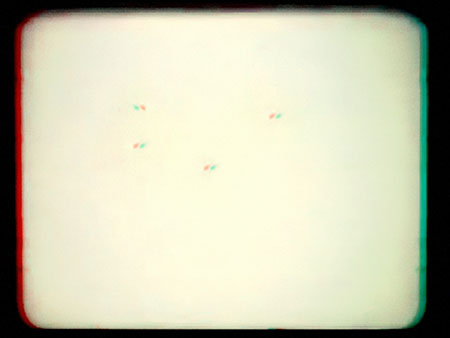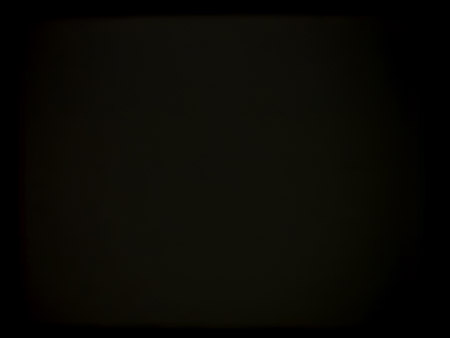 APPARENT WINDS
(*2011), HD, 18', STEREO, COLOR, 16:9
Eine Frau, ein Mann, ein Haus am Waldrand – ewiges Rauschen scheinbarer Relevanz.
A woman, a man, a house near a forest – eternal noise and apparent relevance.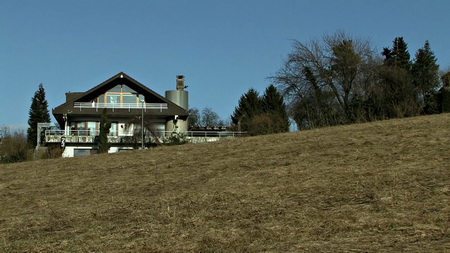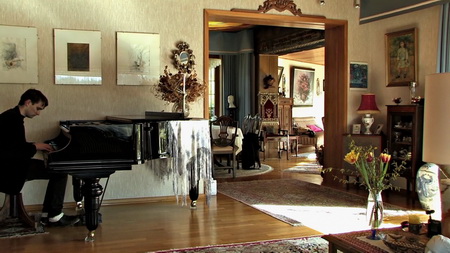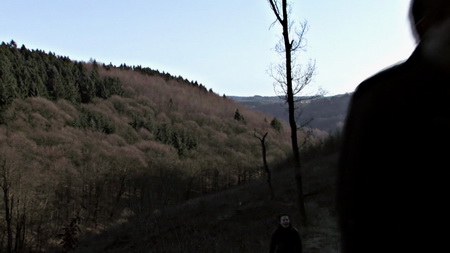 DISRUSH [SLOMOLOOP-02]
(*2011), HD, 7', STEREO, COLOR, 16:9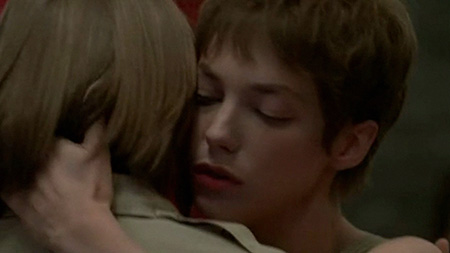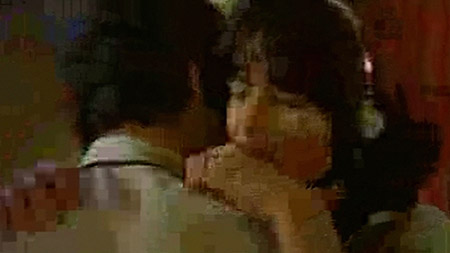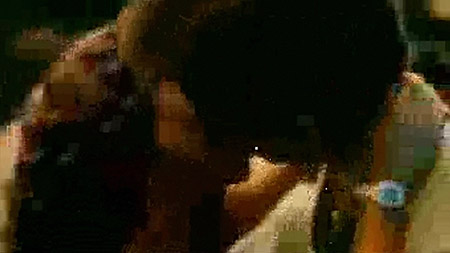 VERSES TO FEAR
(*2012), HD, 12'30'', STEREO, COLOR, 16:9
Die hamburger Hauptkirche St.Katharinen trägt ein Abbild ihrer selbst. In ihr eine düster industrielle Stimmung. Furcht. Die Menschen singen halleluja. Furcht. Ein Studierenden-Trio liest über Studieren und Glauben. Furcht. Dann Jazz, Amen singen, eine Predigt des Uni-Präsidenten zur: Furcht. Ein besorgter Kirchen-Abend, doch der Glitter zum Finale vertreibt jegliche: Angst. I don't wanna be scared tonight. (finale Episode der Serie "Auditorium Minimum", Kamera: Ray Juster, Serien Konzept: Ray Juster / Louis Gläsker)
Compressed and enlarged documentation of the prime speech, the new Hamburg-University president. (final episode of the series "Auditorium Minimum", camera: Ray Juster, serial concept: Ray Juster / Louis Gläsker)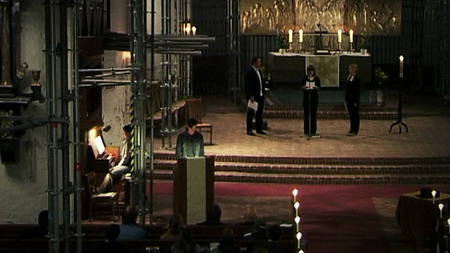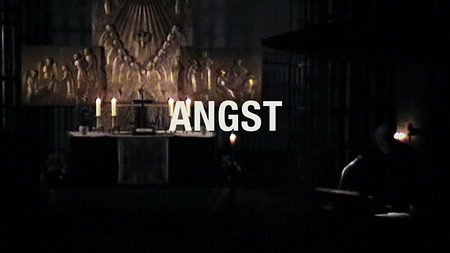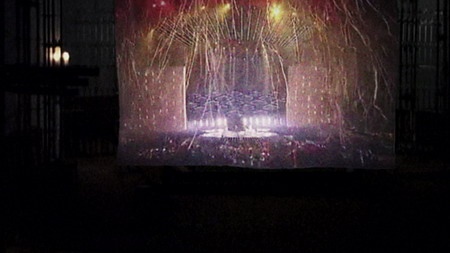 THE NICEST PLACE I NEVER HAVE BEEN #1-6
*2008, COLLECTION OF 6 PHOTOBOOKLETS, 25-36 PAGES, COLOR LASER PRINT ON 60G PAPER, 21X29,7CM
Sammlung von Bildern der Hafen-Hamburg-Webcam ohne Abbildungen des Hamburger Hafens. Kategorisiert nach Jpeg-Artefakt-Flächen, Leucht-Flecken im Nebel, nächtlichen Unschärfe-Streifen, Bewegungsunschärfen am Tag, Linsen-Staub-Sprenkel, Regen- und Schneeablagerungen.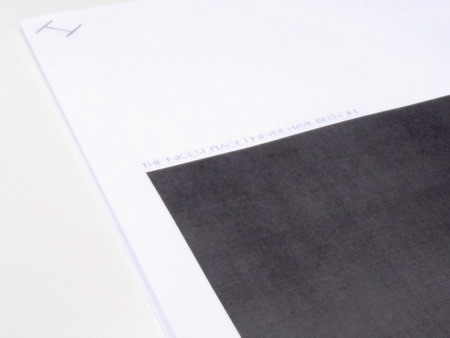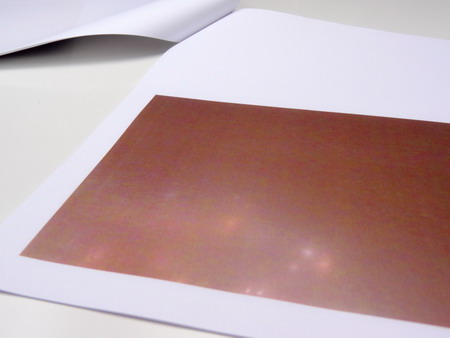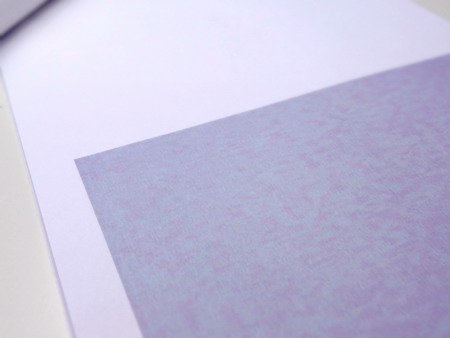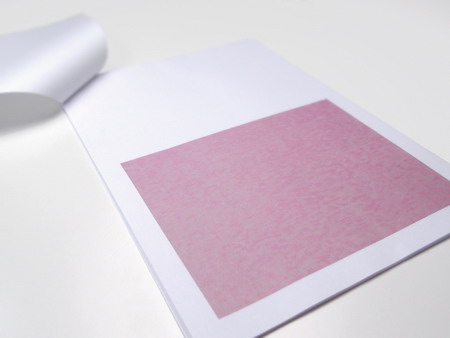 † PALMA †
*2010, CROSSES IN STAMP ALBUM, 16 PAGES, 24,5X27,5CM
Sammlung und Ordnung von Papierkreuzen aus Zeitungen, Katalogen, Quittungen, Eintrittskarten, Werbeflyern und anderen Medien. Individuell kategorisiert nach Bild/Zeichnung/Grafik, Farbe, Muster, Motiv, Druckart...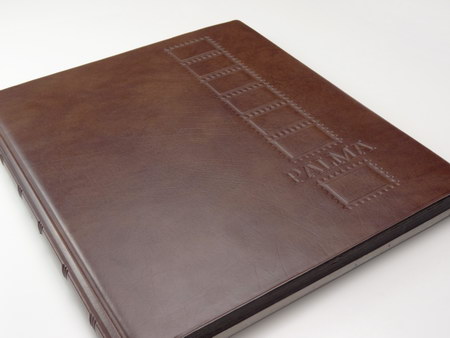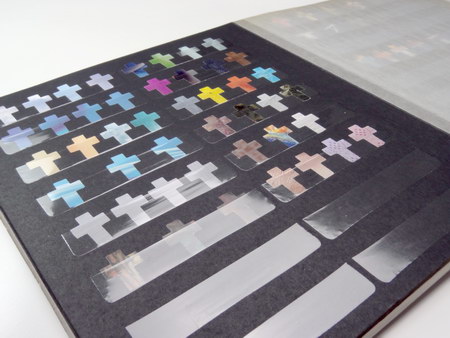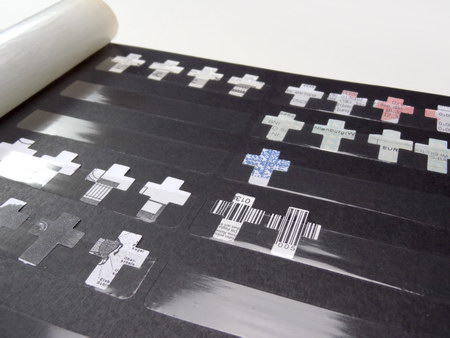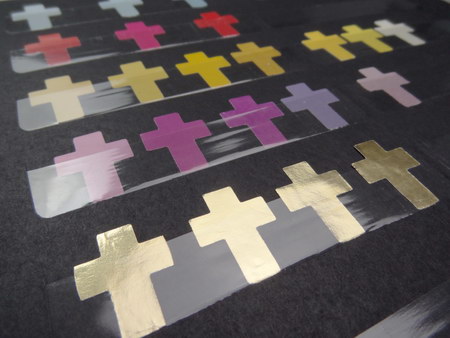 1:100
*2010, MAHOGANY DISC, BRASS ROD, MINIATURE, Ø17X103CM
Modell, Machbarkeitsstudie und Umsetzungsangebot eines begehbaren Erlebnis- und Gefahrenturmes für den Marktplatz in Neukieritzsch; 360°-Ausblick auf alle umliegend aktiven Braunkohletagebaue bzw. deren Folgelandschaften.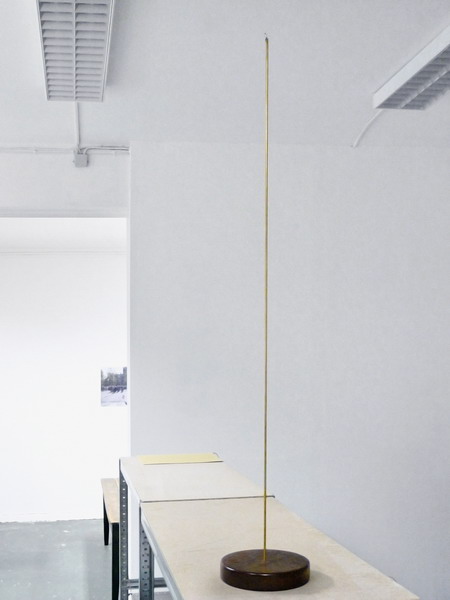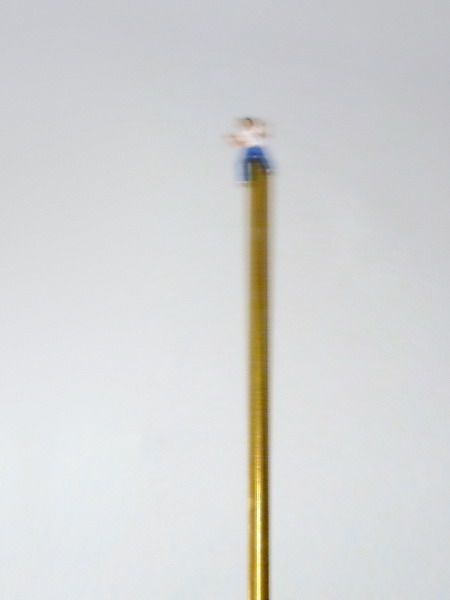 GREEN GROWS THE GREY
HD, 3', STEREO, BW, 16:9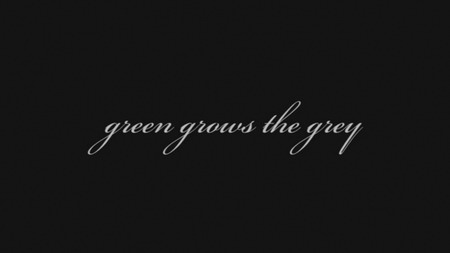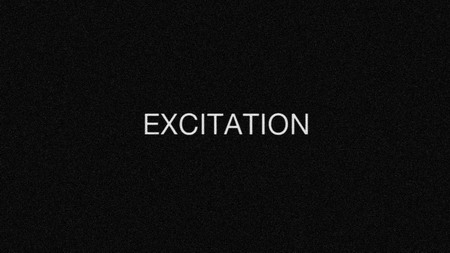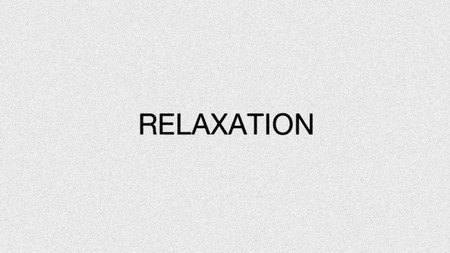 MAY I ASK YOU A QUESTION
16MM, 9', STEREO, BW, 4:3